Earlier today Verizon did what has been rumored for a while now and announced a partnership with Apple beginning with the CDMA iPhone 4.
Device pricing remains unchanged from the AT&T iPhone 4. The 16GB model retails for $199.99 while the 32GB will set you back $299.99. There is no white version available.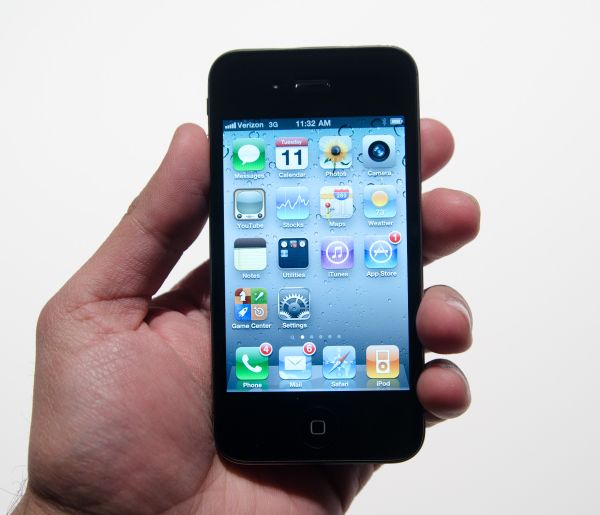 Hardware specs, both internal and external, remain unchanged. Apple is also quoting the same battery life as the AT&T version of the iPhone 4, although battery life is very dependent on signal strength so it will vary depending on network coverage where you use the phone.
Verizon isn't talking about data plan pricing and specifics at this point, although I suspect we'll find that out closer to the February 10th release date. Existing Verizon customers will be able to pre-order online beginning February 3rd, while the floodgates will open for everyone else on the 10th. Verizon insists that it has prepared both its retail presence and network for the launch, what that means for availability and likelihood of you getting a device remains to be seen. The good news is the iPhone 4 is a mature device that shouldn't be production limited. The launch will mostly be a question of whether Apple/Verizon appropriately estimated the number of customers they'll have on day 1.
Verizon will offer a personal hotspot option for its iPhone 4, a feature that isn't available on AT&T. Apple wouldn't say if there are other architectural changes required for it, There aren't any architectural changes to enable personal hotspot, it's just something that Verizon supports and AT&T doesn't. Verizon isn't talking about pricing for enabling personal hotspot but functionally it works very similarly to tethering on the AT&T iPhone. You enable personal hotspot which you can use over Bluetooth or USB. If you have WiFi enabled you can connect up to 5 devices via WiFi to the Verizon iPhone 4.
Receive Antenna Diversity - The New Strip
I've got some more detail on the difference in antenna design on this new iPhone. As you can see from the pictures below, the good ol' death grip still attenuates signal strength on Verizon. Held normally I was getting a reading of -65 dBm on the Verizon iPhone, but in full on death grip the signal strength dropped to -83 dBm. That's in line with what we've seen on AT&T.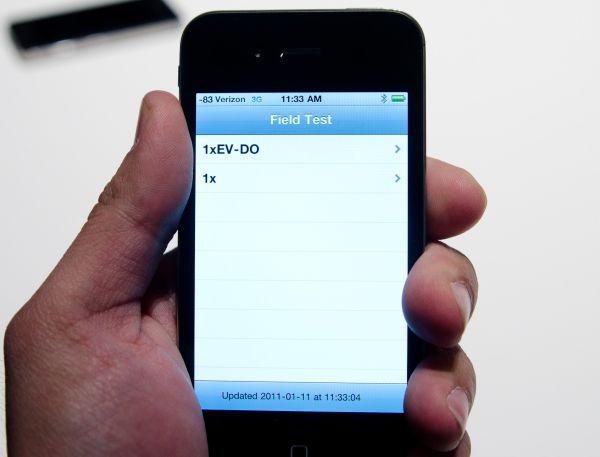 V
erizon iPhone 4 - "Deathgrip"
You will notice that there are more external antenna segments on the Verizon iPhone compared to the AT&T model. Specifically, there's a new strip at the very top of the phone that previously was a part of the UMTS/GSM antenna. With the Verizon iPhone 4 that strip is actually for a secondary receive antenna. This dual-receive antenna architecture is something that Verizon refers to as antenna diversity and it's a part of Verizon's spec for devices on its network. This is not something that's present on the GSM version of the iPhone 4.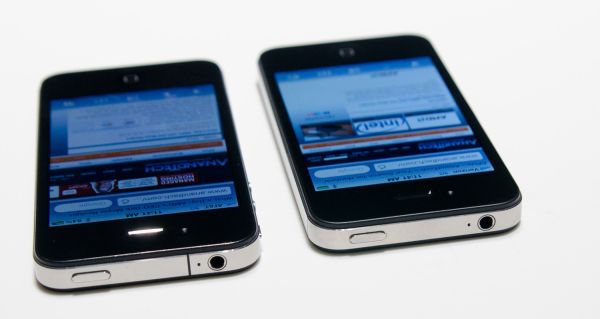 A
T&T iPhone 4 (left) vs. Verizon iPhone 4 (right) - Note the new antenna segment on the top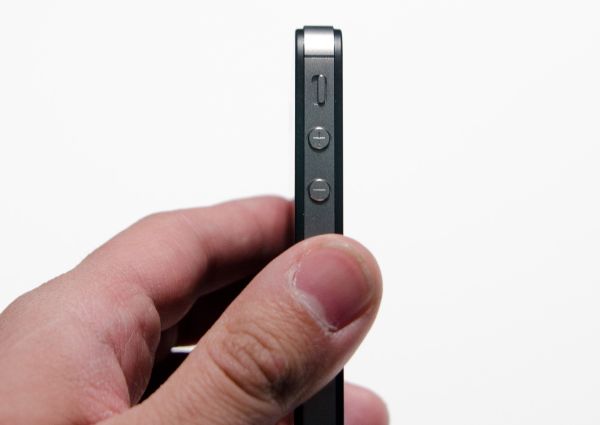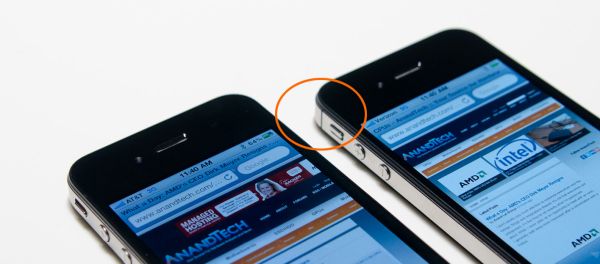 A
T&T iPhone 4 (left) vs. Verizon iPhone 4 (right) - Note the new strip, that separates the secondary receive antenna
It's too early to tell if receive antenna diversity will mitigate the hand holding problems that drop calls in low signal scenarios. We will have to do extensive testing before we can figure that part out.
Network Performance